The Director of the Consortium is appointed by the Assembly. His mandate lasts for three years and is renewable only once. He is the legal representative of the Consortium. His tasks are described in art. 11 of the Statute

Prof. Luca Selmi
Short CV
Luca Selmi (PhD in Electronic Engineering, University of Bologna, 1992) was a visiting scientist at Hewlett Packard Microwave Technology Division, USA. Since 2000 he is full professor of electronics at the University of Udine, Italy. His research interests are in the field of electron device modelling and characterization, with emphasis on carrier transport, CMOS scaling, Non-Volatile Memories and reliability. He collaborated with NXP, Philips, Infineon Technologies, IMEC, LETI, IBM T.J.Watson Res. Center, AT&T Bell Laboratories, and HP. He held technical and coordination responsibility in many national and EU projects. He has been, or still is, TPC member of IEDM, ESSDERC, INFOS), and co-authored about 200 refereed papers, including more than 30 papers at IEDM. He is associate editor of IEEE-EDL.

Appointment Act: Minutes of Assembly held on 02/03/2020. Duration: 3 years (Article 11 Statute in force). Remuneration: zero euros.
PRESIDENT
The President is elected by the Assembly at the time of his first convocation. The mandate lasts for a period of three years and is renewable only once. He chairs the Assembly in accordance with the prerogatives which it is entitled to. It does not perform any operational functions and does not have the legal representation of the Consortium. (Art. 11 Statute)

Prof. Giuseppe Iannaccone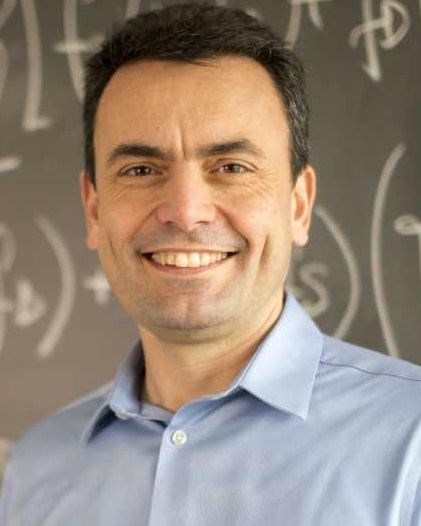 Short CV
Prof. Giuseppe Iannaccone (male) is Professor of Electronics at the University of Pisa, Italy, and IEEE Fellow. His interests include transport and noise in nanoelectronic and mesoscopic devices, the development of device modeling and TCAD tools, and the design of extremely low-power circuits and systems for RFID and ambient intelligence scenarios. He has published more than 170 papers in peer-reviewed journals and more than 120 papers in proceedings of international conferences.
Giuseppe Iannaccone has coordinated a few European and National Projects involving multiple partners and has acted as the Principal Investigator in several research projects funded by public agencies at the European and National levels and by private organizations.